Vol 1, No 4 (2022): Digital (R)evolution in Agro-Food and Forestry
Issue Description
We present another issue of the magazine "INESC TEC Science & Society", created by INESC TEC with the objective of disseminating science to society in general and contributing to the debate of emerging issues, hoping that it may be of interest to managers, politicians and professionals of the systems involved in the activities of the sectors addressed in this issue.
The recognition of the first three issues was excellent, and we prepared this issue, dedicated to agriculture and forests, with the expectation of achieving it yet again.
The Portuguese issue is available here.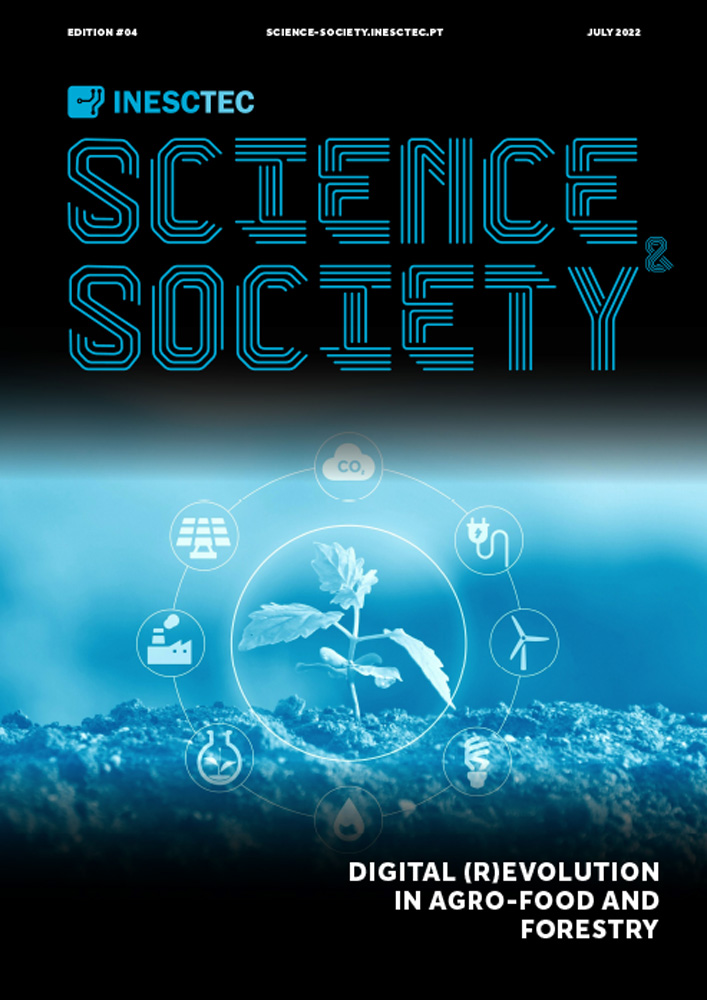 ##issue.tableOfContents##
View All Issues