Articles
Drones in 5G Communications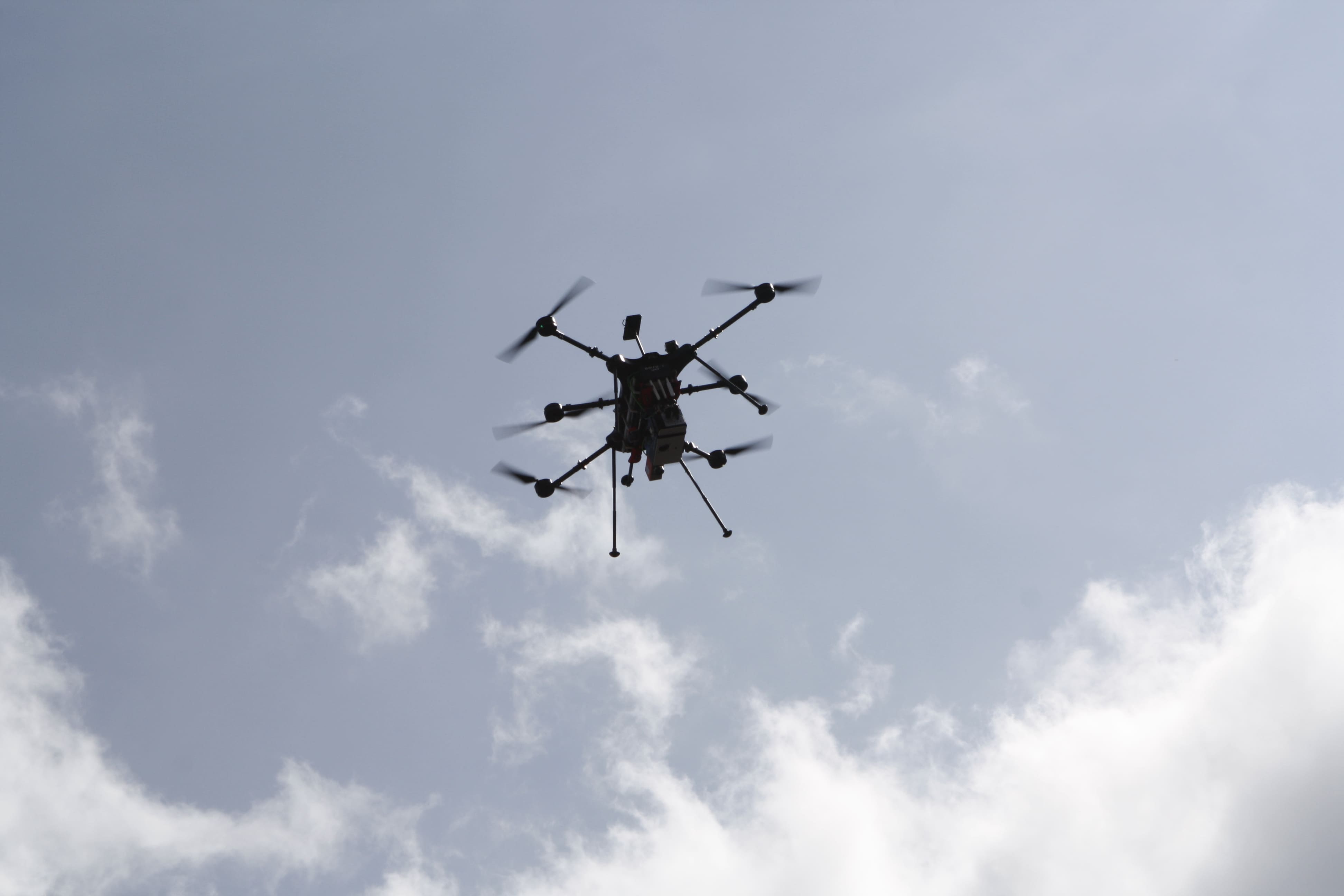 Published 2021-12-09
How to Cite
Nuno Almeida, E., & Fontes, H. . (2021). Drones in 5G Communications. INESC TEC Science&Society, 1(3). Retrieved from https://science-society.inesctec.pt/index.php/inesctecesociedade/article/view/drones_in_5g_communications
Copyright (c) 2021 INESC TEC Science&Society
This work is licensed under a Creative Commons Attribution 4.0 International License.
Abstract
The use of drones in 5G and beyond-5G communications has been gaining prominence in recent years, enabling new application scenarios that require an on-demand temporary network infrastructure. The ability of drones to carry 5G base stations on-board allows the implementation of a dynamic and intelligent network infrastructure that adapts to the position and traffic demands of its users. This concept is the basis of multiple scientific contributions of INESC TEC associated with research projects and PhD theses.
The current paradigm of permanent communications anywhere and anytime poses scientific and technological challenges in the planning and efficient implementation of mobile communications networks. There has been a growing need for better coverage, higher throughputs, lower latencies and greater density of connected devices. These requirements have traditionally been addressed assuming the planning of a fixed infrastructure, with a capacity scaled to support the network's peak use, which can translate into an inefficient use of the network's resources for most of the time. With fixed base stations, it is necessary to plan their (fixed) positioning, the antenna apertures, the radio channel configurations and the transmission power to create radio coverage cells with well-defined positions and ranges, which minimize interference with neighboring cells. With each new generation of mobile communications, there has been an increase in the offered quality of service (QoS), which has enabled the emergence and massification of new types of connected mobile services. In the case of 5G networks, they were planned to support new types of applications with more demanding throughput and latency requirements, compared to those that are possible to achieve in 4G networks. New application types include virtual / augmented reality, telepresence through holograms, telemedicine, real-time remote control of robots for search and rescue operations, among others.
Read full version.